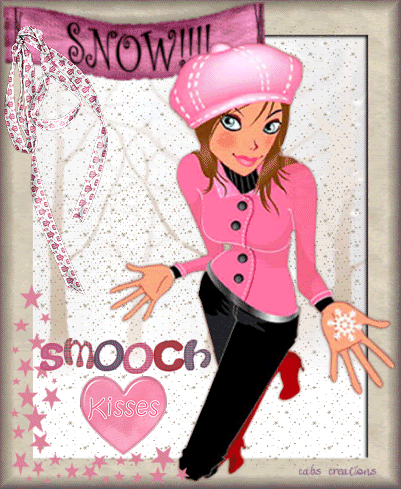 Baby, it's cold outside for sure. The snow has been falling today. There's about 1/2 inch on the ground. I do believe winter is here. For Pennsylvania standards, it's really not frigid but as I age, I can tolerate the cold less and less.
Boring weekend...uhem. Grocery shopping, bought new jeans which is always a chore. I've been searching for a month. LOL...then I saw this body shaper that Joyce ordered. Lose 15 lbs as soon as you slip into it. I'm in the process of ordering one. Only problem I can see is when I go out and have a few beers. See, you can buy a top and bottom. I'm thinking the bottoms might cause a problem in the ladies room. So, skip the bottoms and just wear the top. Great, lumpy butt and smooth, shapely top. I'm still giving this some thought.
I got a new purse today. OCD sets in. I absolutely hate to change purses. I have to find new pouches to stick all my treasures in, such as my bus pass, cell phone, etc. I'm breaking out in a cold sweat just thinking of it and...drat....to top it off, I got a new wallet. Oy, this will be a major milestone for me. Add that to the dilemma of my hair which looks great in the front and frightening in the back...youch.
Megan called and wants to do lunch tomorrow. The job search is very slow and not very promising but she is being prayed for so the right job will present itself. She will graduate in a month. She had one pre-interview and nothing....keeping the faith is so hard.
My BF just dropped some clothes off. My dryer is dying a slow death. It takes 2 hrs to dry just a small amount of things. I need to buy a new one. Problem is no one will deliver a new one beyond my kitchen because of the narrow 100 year old basements steps that twist. I need to wait until he is physically capable of moving one to the basement with Joey. This is getting old really quick.
I added a guestbook to this blog. It's at the very bottom because it was too big for my sidebar. My template I use doesn't have a space at the top for it so if you get a chance, please scroll down and sign it. I got the widget from Sugar. So, ya know I'll be bugging you.
Off to get ready for a week of work. What to wear? Always the procrastinator.
Another snag below. It was from a challenge in my psp group. Emmi won 1st place, Bethe won 2nd. Competition was tough. Have a good week! Stay warm....